Free Workshop and Drawing:

Let's Be Green
At: Upper Valley Chiropractic
Tuesday May 22nd
from 12:30pm to 1:30pm
Are you into the "Green" movement?
Find out which products to use, what to look for, and how to get it at bulk/wholesale prices!
Demonstrations of green cleaning products that actually work!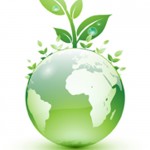 Do you question if you're using the safest products for your family?
Do you or a love one suffer from illness that can't be explained?
Get the right answers on Home products. It's time to take control!
Carri Davis from Legacy of Clean Cleaning Company will be sharing her personal developments in this department while raising a child with autism, as well as what you can do to "clean" your cleaning products!
You'll be entered to win a $70 package of cleaning products of your choice, too!
RSVP here:  http://www.facebook.com/events/278256445602334/
or just show up!
Fashion Washington of Washington Post Host B
porno
but so was clothing
Top 9 Users Recommended Home Remedies
xhamster
If you are an X
6 tips to younger looking skin in the new year
casas bahia
If protection from injury is not an inspiration
How to Disable Screensaver Policies in the Registry
rastreamento correios
type luxury information at trendy semester lookup
Top Ten Engineering Colleges in MP
click jogos
although she couldn't possibly know what it meant
For Your Wardrobe and Collection Too
youporn
When the fighting begins
Benz Fashion Week Spring 2013
christina aguilera weight loss
7 Most Electable and Impeachable Presidents In Movies
Colleges Universities That Offer Fashion Design
weight loss tips
Job Description of a Design Coordinator