January 31st, 2019
5:30-7:30 PM
Location: Upper Valley Chiropractic
103 Hanover St. Ste 14
Lebanon, NH 03766
Event info page on Facebook:
https://www.facebook.com/events/306869539937409/?ti=cl
Free to attend for info and questions.
PLEASE RSVP if you are coming, and also if confirming testing spots!
Testing discounted and no draw fee!
Excellent skilled phlebotomist on site for event.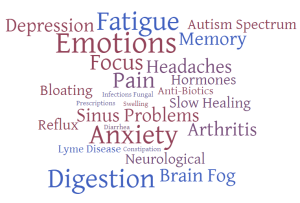 The foods we eat and react to (or label as threat when under stress) can be directly related to pain, symptoms, conditions, and challenges to the healing response.
Come to find out how this impacts you! We will have a brief discussion and a Q & A time as well as a description of what tests are available!
Nutritionist and Laboratory Clinical Manager, Carolyn Salvi will be our guest for Q&A
Testing done with www.Vibrant-Wellness.com
Event Pricing:
Food Sensitivities IgG and IgA testing on 96 foods and ingredients: $199
Leaky Gut (Intestinal Permeability) test: $199
4 zoomer bundle with food sensitivity or neuro zoomer: $449
Others Available
Every lab test also includes a FREE consult for 60 minutes with a
Clinical Nutritionist over the phone!
Info@uppervalleychiropractic.com
603-298-7400
RSVP for confirmed attending, and also for confirmed testing spot!
(so we can have enough supplies on hand, we will have some extras if you bring a friend)