Dr. Amber McLelland
I was born and raised in Winnipeg, Manitoba, Canada and moved to Ohio when I was in high school.  I attended the University of Toledo where I received my BS in Exercise Science.  During my senior year of college, I developed a debilitating knee problem that the medical community could neither diagnose nor treat.  When it got to the point that I could no longer walk up a flight of stairs without crying I knew something needed to be done.  As an act of desperation I begrudgingly went to see a chiropractor.  My experience was so extraordinary that I decided to change my major. I attended Palmer College of Chiropractic in Davenport, IA where I learned all about the importance of healthy nerve function, made amazing friends, and met my future husband.
Dr. Bryan and I moved to the Upper Valley region in 2004 and fell in love with the people, the landscape and the motivation for a more natural approach to health that the area has.  I'm a former dancer by trade  and am still known to dabble, taking tap and jazz classes still.  I love to ice skate, though my days of competing are long past.  You may spot me running through Lebanon, biking on the rail-trail or snowshoeing up Storrs Hill (providing we have the snow).  We also have a very energetic Boxer named Daisy who keeps us pretty well occupied for the time being.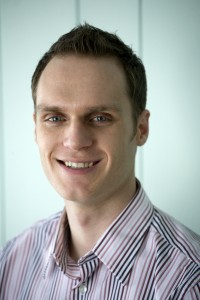 Dr. Bryan Natusch
I am a second-generation chiropractor and graduate of Palmer College of Chiropractic in Davenport, Iowa. I was born and raised in Newfoundland, NJ and graduated with a B.S. in Biology from Fairleigh Dickinson University. Since beginning chiropractic school, I've learned and studied many different adjusting techniques to ensure proper health and function of the spine and body. This also includes extremity adjusting and sports injury care.. which has been a big help because I love to work with athletes and active people that are seeking optimal performance or trying to recover from injuries.
I received my first chiropractic adjustment minutes after I was born!   This was done to ensure proper function of my nervous system and proper alignment of my body so that the foundation was set for an optimal life. Since then my goal has been to continue living a natural, healthy lifestyle and at the same time being free of any medications, pain killers, or vaccinations. I do focus on supporting my body's ability to stay healthy with good nutrition, world class supplements, frequent exercise and regular chiropractic care.
In the summer of 2003, I was one of twenty-six chiropractors bringing free chiropractic care to the people of the Amazon in Brazil. We cared for over six-thousand patients ranging from newborns to great-grandparents in a span of nine days. This was truly a life changing experience and I look forward to more trips like this in the future.
If I'm not caring for patients here in the area, you can often find me on the soccer field multiple days a week in Hanover or at Grantham Indoor. Soccer is a passion of mine and I've played year-round for the last 24 years on college, club, select, and traveling levels and will continue for years to come. Some of my other activities are volleyball, snowboarding, hiking, and basically anything that gets me outside and active.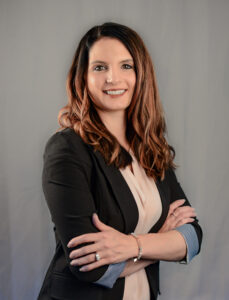 Dr. Molly Pepin
Born and raised in Newport, VT I have always loved the four seasons in the New England and Upper Valley area. I graduated from St. Lawrence University in Canton, NY with a B.S. in Neuroscience, which greatly prepared me for chiropractic school at the Northeast College of Health Sciences in Seneca Falls, NY.
I initially became interested in health care because of my experience developing and healing from Legg-Calves-Perthes disorder. My interest in neuroscience combined with my drive to learn about the function and adaptability of the body during my own challenges drove my passion for chiropractic and my desire to help others thrive in their own daily lives. Since graduating chiropractic school and starting practice, I delivered two beautiful girls, Sloan and Remi, naturally and unmedicated with no complications. My goal and passion in practice now is to set women up for the most successful pregnancy, delivery and postpartum journey possible.
When I am not in the office you may find me playing at the local playgrounds with my girls, exercising at the gym or skating at Pat Walsh rinks.